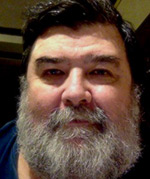 Jeff Harvie RMA, MMIA
Jeff Harvie is a professional Registered Migration Agent, registered with the Migration Agents Registration Authority, a statutory body set up by the Australian Government to regulate the standards of the profession, and to give protection to consumers.
Jeff (Registered Migration Agent) with the admin assistance of his family team at Down Under Visa in Manila Philippines specialize in Australian visas for Australian Filipina couples.
Down Under Visa can help you to get an Australian partner visa from Philippines ie. a Prospective Marriage Visa or a Partner Visa for your spouse or even your de facto spouse. They also help those couples in existing relationships to get Tourist Visas.
Jeff is an Australian Citizen and a proud Aussie, and he and his team and are waiting to help you.